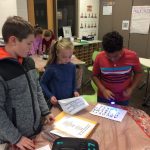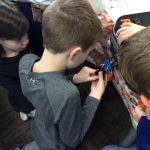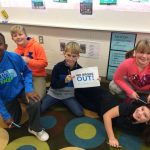 Here are a few pictures of our short week! Yesterday we worked in groups on. Thanksgiving activity using Breakout Boxes. It is much like The Escape Rooms you may be familiar with. Through teamwork, collaboration, and problem solving, the groups had to work with their team to uncover clues to 5 different combination locks. All four teams were successful in breaking out "the turkey" from their box. They all enjoyed the challenge!
We also made Blessing Mix with our 2nd grade buddies. Thank you for the treat donations!
I wish you a safe and wonderful Thanksgiving with family and friends!